GetVegan is your one-stop source of specially curated information about vegan products. Whether you are looking for fashion or fitness items, you've probably had to question whether something was vegan more often than you might like. We answer such questions and give the top, high-quality alternatives for vegans.
A Growing Movement
The vegan lifestyle is gaining momentum. As of 2019, an estimated 4% of the US adult population did not eat meat, according to the Vegetarian Resource Group. There's a growing interest in the plant-based diet and in using products that are animal-free and cruelty-free. Veganism is all about an alternative lifestyle and redefining what we once thought of as normal. Whatever your motivation for going vegan, be it health reasons or to play your part in ending animal cruelty, you're going to need a guide along the way.
A Source of the Latest Vegan Insights
One of the challenges that new and established vegans face is to find vegan products. It's not as easy as it should be, and very often, you have to do a little bit of digging around to verify that a particular handbag or wallet is actually vegan.
GetVegan is on a mission to solve this problem and make vegan product information easily accessible to this growing demographic. Our team consists of individuals dedicated to the vegan lifestyle and passionate about educating and informing vegans about all the exciting vegan product options available to them. We spend a lot of time scouring the internet for the latest and the best vegan products to help you along the way as you embrace the vegan lifestyle.
We achieve our mission in a few main ways:
We write about the best vegan options out there. Whether you are looking for animal-free shoes, bags, or other fashion and fitness items, we give you the inside scoop. The vegan product market may be a niche one at present, but it's one of the faster-growing ones. According to Forbes, plant-based product sales grew by 31.3% between 2017 and 2019 in the US. New vegan-friendly products are developed and launched every day, so we are determined to give you the most current market information.
We answer questions like, "Is it vegan?" This is one question we get all the time. New vegan-friendly products these days are more than likely to be labeled and marketed as such. Companies are beginning to pay attention to this movement by offering various products in this growing category. Unfortunately, most companies are not yet on board, especially when it comes to their established products. Vegans must face the challenge of digging around to find out whether their favorite products are truly animal-free. These could be a favorite brand of sneakers or handbags. Trust GetVegan to do the research for you and tell it as it is. If your selected items don't pass the vegan test, don't worry—we know many great alternatives.
We talk about vegan fabrics, such as vegan leather and more. Yes, vegan leather exists, and we share a lot about this and other innovations that might interest you. You can learn more about what these alternative fabrics are, what they are made from, and how you can get your hands on them.
We give you current vegan news. GetVegan gives you the latest information about vegan products, trends, and developments. Stay up to date with what is happening in the vegan world. If you are still on the fence about going vegan, we keep you posted with relevant news.
GetVegan is helping new vegans transition to a vegan lifestyle seamlessly. We answer your questions, provide current market information, and keep you posted about great vegan products you can use. New, old, and potential vegans are standing up to animal-cruelty in growing numbers, and we're here to shine a light on how to thrive with the vegan lifestyle.
Feel free to contact us for any questions, suggestions or ideas on how we can turn more people vegan and reduce animal-cruelty!
Our Team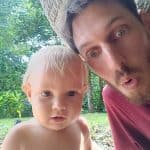 Thomas has been vegan for over 5 years and has decided to move to Costa Rica with his family to be closer to nature and live a more minimalistic life. He loves yummy vegan food and sustainable products.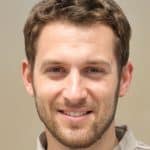 Joe became a vegan after watching Cowspiracy. He always knew something was off with the way we consume animal products, but watching the documentary made him realized how bad it actually is. Joe is now making sure that every product he buys is 100% vegan!