With growing mindfulness of the world around us, ethical beauty is a rising star, outshining the makeup brand giants that have monopolised our stores and makeup bags for so long.  
There are currently numerous vegan makeup brands popping up that it's hard to decide which ones can promise you both ethical consciousness and peace of mind without compromise in quality.
By reviewing the top vegan makeup brands of 2022, we give you fail-proof guidance so you'll be sure to know where to spend your pennies in your next haul.
---
Our Favourite 7 Vegan Makeup Brands of 2022
Below are the 7 vegan brands that stand out the most in the market this year. We've made sure to mention their highlights and downfalls, stressing what can make each of them a possible essential in our makeup bags.
1. Milk Makeup – Best On-the-Go Versatile Option
Milk Makeup provides versatile formulas for on-the-go vegan beauties. Their ethos prides itself on providing clean vegan makeup formulas that give natural glow-from-within looks. 
Being both cruelty and paraben-free, the brand's products are also full of skin-loving ingredients due to being plant-based and free of all animal derivatives. The brand is all about being conscious, gender-free, and expressing oneself. 
All of the products in their line are versatile and can be used for different parts of the face. It is ideal for gym-goers and those who travel to minimise the number of products they lug around with them. What's more, the product designs are clean-cut and compact, ensuring there are no spills wherever you go. 
It is a little pricey due to the extra skin-care benefits that their products contain and maybe a little too 'au-naturale' for people who prefer more vibrant makeup styles, but you can still benefit from the other non-makeup vegan products the brand offers. 
Star Products
Having currently 44 products available, the best ones are worth snapping up. Products that stand out most in their range are:
Final Verdict
This brand provides fool-proof makeup for day-to-day looks, suitable for new makeup lovers and old enthusiasts. Their formulas are easy to 'swipe on' and multi-use, with their packaging also being portable. The brand offers makeup perhaps too natural for some, but its product versatility allows initiative for natural or unconventional use. 
2. Lime Crime – Best for Vibrancy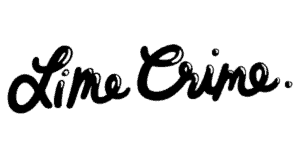 Lime Crime provides a unique option for buyers in the Vegan market. It brands itself for its striking packaging, standing out from the plain and minimalist vegan makeup brands. It doesn't skimp on its ethical stand towards being entirely cruelty-free and keeping all its formulas free of all animal derivatives – despite its colourful exhibits. 
Its brand flaunts itself on its 'rainbow magical' ethic, being for everybody to express themselves as colourful and unique and escape from the ordinary of looking like everyone else. It also celebrates its deep-rooted vegan values in that nature is vibrant and bright too. 
All of the products in their line contain pigments with high colour pay-off. That's why they are ideal for people with skin tones that may struggle with other brands with weaker pigments.
What's more, the product designs are other-worldly and outer-space themed; users can enjoy the quirky and fun appearance that would stick out in their makeup collection. Therefore, it is catered towards a more youthful, millennial market, who may enjoy the sparkle in their makeup looks and appreciate the thematic approach of makeup that the brand uses.
Lime Crime does offer many products, though, so there is a product suitable for everyone. The prices they offer are affordable, and this is down to its target market. It gives users an excellent opportunity to experiment with products that perform just as well as more expensive non-vegan brands at half the price. 
Star Products
There are tons of shiny products to choose from at such an affordable price. Products that stand out the most are:
Final Verdict
This glitzy contender outshines many, promoting a stance for makeup usage for expression, perfect for those with an alternative take on veganism. Lime Crime has a colourful range of themed products. This may appeal to a particular market only, but there is a chance that with their extensive range, there's something everyone would want to try.
3. E.L.F Cosmetics – Budget Pick
E.L.F cosmetics brands itself as being budget-friendly and suitable for all ages. It prides itself as an internationally available vegan makeup brand that allows everyone to tap into the vegan market. It provides options for beginners as well as experienced makeup users, all at an affordable price.
The brand likes to show off how its formulas contain minimalist ingredients. It wears the badge, too, for being cruelty-free and having an ethos for caring about current movements – in 2021, such as Black Lives Matter. This is in addition to listening to their consumers' needs through their active social media. 
E.L.F constantly provides new products for their customers that go in line with the latest trends. It makes sure that buyers don't miss out on product types that non-vegan brands release. 
As a budget brand, their packaging is down-to-earth and functional, yet still pretty. They also have year-round promotions and student discounts.
The brand makes sure that customers get their full beauty fix with them, not just their makeup. This ensures that buyers continue buying ethically and benefit from the advantages veganism provides. 
Star Products
E.L.F continuously releases products that you never thought you'd need until you tried them. The ones that stand out the most are: 
Final Verdict
E.L.F cosmetics is reputable internationally as being a budget-friendly brand. Its constant new releases and products vary to suit all ages, making it a fail-proof brand whether you're new to the vegan makeup scene or not. It may not have a luxury feel to its products, but the outstanding product range ensures there's something everyone will like.
4. Cover FX – Quality Pick
Cover FX provides quality ingredients that have high performance. They make sure that their products are clean of any reactionary components to perform well on all customers. This means they deeply research ingredients and hail veganism as the best and purest way of approaching cosmetics.
They focus on their users' requirements, offering customisable cosmetics. This is ideal for those who have sensitivities to certain ingredients. 
Cover FX believes that beauty is all about taking care of oneself, which coincides with taking care of all living things, so it's vital to choose vegan and pay extra for the lengths it takes to have plant-based derivatives they believe have long term benefits. 
All of the products are sleek-looking and contemporary. They are appealing to the working woman and man effortlessly. They offer solutions to daily makeup looks, so the user can enjoy a reliable go-to look, becoming their statement.
It is a little pricey, being a high-end brand. This is due to the extra skin-care benefits and custom solutions for users. It may also be a brand for a specific market only as they offer more day-to-day makeup products. 
However, by investing in their products, you're making both your skin health and the environment a favour.
Star Products
Cover FX has solid go-to sellers that are essential in many makeup bags:
Final Verdict
Cover FX stands out from the crowd, offering quality ingredients and acclaimed luxury vegan makeup products. They put the customer first, offering customisable makeup and keeping those with sensitivities in mind. Therefore, it is more expensive, but if it's quality you pay for, it's quality you'll get.
5. Makeup Academy – Best for Innovation
MUA (a company based in the U.K.) brands itself as being both budget-friendly but an expert in studio-like products. They are proud of bringing the latest trends from the catwalk to the high street at a low cost, allowing users to benefit from creating Vogue-style makeup looks without breaking the bank. 
It likes to point out how studio-style looks can go hand in hand with being ethically sound. Thus it uses all plant derivatives and is cruelty-free as part of its brand values. MUA provides products for users to try out more complex makeup looks at no cost to the environment and themselves.
The brand likes to show off their innovative ways, similar to higher-end brands but with an edge, and aim to achieve a similar outcome on their in-house models as the models on the catwalks. They develop innovative ways of using their makeup, giving users opportunities to express themselves and show themselves off sporting the latest trend on their faces. 
MUA are active on social media and use makeup artists and ambassadors to assist their customers and share tips daily. This is done through short snippet videos, which helps to engage their customer base well as users feel more confident to try out something that they might not have done. 
Their packaging mimics higher-end, non-vegan brands, making sure customers don't miss out on anything. It supports budding, new makeup artists by giving discounts to help them grow in their business. 
Star Products
MUA has exciting products that appeal to professionals and home-grown makeup enthusiasts. The ones that stand out the most are: 
Final Verdict
MUA puts on a show, offering affordable, studio-style products. This is great for those who love to experiment and try out new things. The brand partners its veganism ethos with caring for specific customers. It may not be the most quality ingredients that some could be after, but being vegan has ensured that all animal nasties are out.
6. Mented Cosmetics – Best for Deep Skin Tones
Mented Cosmetics provides a niche for customers that are all shades of the human spectrum. A start-up between two friends, their values are deeply rooted in delivering products to a market that they feel are disadvantaged in choice.
They display a deep sense of responsibility for their actions and propagate that out as a brand for consumers to feel conscious of what they put on their skin and the wider world around them. 
Mented, make sure that their product compositions are fully catered to every skin tone and provide helpful guides and a shade-finder feature on their website to help match products to skin tones, as they believe there is not enough guidance available. 
All of the products come with rich and long-lasting pigments with high colour pay-off. This is ideal for people with darker skin tones who may find some brands' products are not pigmented enough to show up. The product designs are classic and modern and give off a very 'grown-up' vibe. 
The brand is on the higher end of the price scale due to its speciality in targeting a niche market. It also caters for lighter skin tones, providing equally great products for them. The brand likes to make sure it's for everybody. It includes day-to-day products more than occasional, special-events makeup.  
Star Products
Mented Cosmetics have everyday essentials with a classy twist. The products that stand out the most are: 
Final Verdict
Mented has a clear USP when it comes to their brand – offering medium to deep complexions of makeup tones and shades that aren't catered for them in many brands. This is perfect if you find it hard to pick suitable shades for you. The simplicity and clarity mean that the product range isn't as extensive, but the ease of choosing items counteracts this.
7. Kat Von D Makeup – Best Option for Studio Effects
Kat Von D provides formulas that are studio-like, therefore, perform highly. They outshine others highly due to their reputation for product performance on par with leading non-vegan brands, used in studio settings and known for their special effects makeup purposes.
They are deeply passionate about animals, too. Because of this, they have donated over $750,000 and partnered with animal rights charities and campaigns such as Project Chimps. In addition to that, they vow as a brand to not sell their products in countries where it's a legal requirement to test on animals. 
Kat Von D Cosmetics are proud that their product performance has not been compromised since becoming vegan. They boast about being known for their 'tattoo eyeliners' that haven't lost their tattoo-like ability. They put this down to having a team of researchers that find vegan alternative ingredients. 
Being a celebrity herself and an influencer, Kat Von D pushes the choice of becoming vegan and environmentally conscious to all her fans. Her makeup looks are always glamorous, and her brand has products that don't disappoint. 
Known for their studio-like finishes, they are perfect for those of us who may require long-wearing, dependable and professional-looking makeup for special events, line of work or even our personalities. 
Star Products
Kat Von D has raved-about products. These two are firm favourites:
Final Verdict
Kat Von D ticks many boxes for most. Studio finishes and dependable performance that is on par with nonvegan studio makeup brands. This comes with a high price to pay, but it is worth investing in a brand with an excellent performance reputation.
---
Buying Guide – Which Vegan Makeup Brand is For You?
These are some of the things to keep in mind so that you can choose the brand most suitable for you. The tips below will highlight what to consider:
Day to Day or Fancy Finishes
Some Vegan brands sell themselves on the ease of using their products daily, where some of us prefer a toned down, neutral look. Others cater for those who like to have a more vibrant and striking look on a daily basis. It just depends on what kind of person you are. 
It might be that you choose to mix and match, preferring some products from one vegan brand and other products from another that allow you to customise your looks from day to day or for special occasions. 
Budget
There is a range of vegan makeup brands, all of which come with prices to suit all budgets. The majority may be mid to high range due to the alternative ingredients necessary to be fully vegan, but this comes with benefits for the long term. With so much choice around, there is all the more reason to go vegan.
Product Variety
If you're after an extensive range of products to choose from, a substantial amount of vegan makeup brands are offering a variable product range. In comparison, some brands may prefer to keep things fuss-free and make it easy for customers to choose what they want effortlessly. 
Other brands realise that many customers like a wider choice of product ranges to experiment with and try out. This is perfect for both ends of the spectrum and maybe something to bear in mind with what different vegan makeup brands offer.
Brand Ethos
Some brands like to propagate a passion for specific causes alongside veganism. They want to partner vegan, clean beauty to the moral and ethical advantages that come with it. 
There may be associations of that brand with specific charities or unions with marginalised groups by offering price discounts and product alternatives. 
This is not found in the majority of regular makeup brands. It gives consumers something more to feel profound and good about when purchasing new makeup. It also builds good relations between us, as customers and the vegan makeup brand, with both sides' loyalty. 
Depending on how passionate you feel about a brands' ethos, most vegan makeup brands stand for ethical and moral causes unique to them.
---
Your New Holy Grail!
The key to deciding the best vegan makeup brand for you depends on what you want out of it, rather than which one has the leading reputation. 
Keep in mind the buying guide factors: day-to-day or fancy finishes, how much product variety you prefer, the budget you would like to stick to and of course, the brand ethos; how it may coincide with your values as a vegan, and how strongly you may feel supporting a brand that has a cause you feel deeply for. 
It is worth starting with a brand that offers variability at an affordable price; with E.L.F cosmetics, you're given a headstart to experimenting with what makeup you enjoy using. 
Simultaneously, it's improbable anyone would go wrong with opting for Kat Von D. As a vegan brand, it offers feel-good factors, contributing to broader ethical issues. Its performance-promising finishes make this a flawless contender. 
Lime Crime is a brand that makes a statement. It offers pigments that pack a punch, giving fabulous strike-a-pose finishes for anybody looking for a brand that's budget yet unorthodoxly vegan. 
Playing it safe is often where many of us tend to find ourselves. With Milk Makeup, you're promised beautiful, glowy swipe-only formulas, spill-proof packaging and skin-loving ingredients. There's little room for error!
With so many excellent brands offering state-of-the-art products, you are sure to find a vegan makeup brand (or two) that suit all your needs.