Email & Website
Translate
Subscribe!
Now you can subscribe to this blog and receive daily updates of all new postings direct to your mailbox:
Get Vegan Tees!
GetVegan.com is a not for profit operation -- our educational mission does not involve a price tag and you are not our consumer! Still, in the overdeveloped world in which we have come to exist, even running our website begins to have a cost (a rather high cost) associated with it.
We hope that you find the information available here helpful. If so, and if you can afford it, we would like to offer one of our high quality, Champion 100% cotton, crew neck tees (featuring our unique Don't Get Mad, Get Vegan! logo on the front and our getvegan.com url on the sleeve) as a thank you gift for a mere $15 donation to our site. This first batch comes in tech orange and neon green...
Please donate now and fill out the information at Paypal -- including a shipping address and what size tee you wear (L or XL only) -- and we will be glad to send you your own GetVegan.com tee right away as our way of saying thanks back.
Blogs & Links & People
Audio & Video
Archives
Rate Vegan Blog
Saturday, February 07, 2004
Eaters of M&M's Fueling African Cocoa-Farming Child Slavery
Fair trade is not a perfect system -- for instance, it generally doesn't forcefully address the larger ecological issues of trade...such as the destruction of habitats for coffee, tea, or cocoa plantations, leaving this to shade grown, organic, and other trade certification standards. But each of these certifications is a just step in its own right, no matter the weaknesses for we are talking otherwise about wholly de-regulated international markets in which corporate giants are free to run amok, making billions of dollars worth of profit off the lives of children, animals, and nature. What is sought now is simply any limit to the growth of this behavior -- a legal precedent to establish that such behavior must be checked and stopped. Thus, in the case of cocoa, Global Exchange is simply asking for an increase by 5% for fairly traded purchases. Yet, chocolate giants like Mars are rejecting even this.
Personally, I am a great lover of chocolate. But can stress relief possibly be worth the conscious institution of child slavery in the 21st century?
Via:
Las Vegan Sun
Chocolate giant Mars Inc. says it is doing its part to eliminate child and slave labor in the farming of African cocoa -- but activists disagree and are taking the issue to the Las Vegas Strip.

Hoping to capitalize on the interest in chocolate on Valentine's Day, the protesters, led by San Francisco-based labor rights organization Global Exchange and the Nevada AFL-CIO, plan a Feb. 13 rally in front of Mars' M&M's World store on the Las Vegas Strip.

Global Exchange's Valerie Orth, an organizer of the rally, said on the same day activists will try to meet with Mars managers to discuss the issue at Mars' McLean, Va., headquarters and at a Chicago factory.

Orth said the group doesn't plan to demonstrate at the factory of Mars subsidiary Ethel M Chocolates in Henderson.

The M&M's World store was targeted by the protesters because of its visibility.

"Las Vegas is so important because it's the only (Mars) retail store in the entire country," Orth said.

The group is demanding that Mars increase its purchases of Fair Trade-certified cocoa by 5 percent. Global Exchange says the certification process is done by nonprofit organizations in 17 countries affiliated with another group, Fairtrade Labeling Organizations International. The Fair Trade cocoa system benefits more than 42,000 farmers in eight cooperatives in eight countries, Global Exchange said.

"If Mars was really serious about labor standards, they would buy Fair Trade. With Fair Trade you have minimum prices and it prohibits child labor. The farmers that are in Fair Trade cooperatives are organized into democratic cooperatives, they have the right to unionize and there's a voice given to workers," Orth said.
Here's the crux of the issue -- decide for yourself how much bullshit is being laid down by the corporate giant. I'll remind you, however, that the cocoa and chocolate companies like Mars have profited greatly for decades with full knowledge of the use of child labor and slavery and it is only under recent activist pressure that they have even involved themselves in the construction of an international agreement to reduce their dependence upon child and slave labor. And what is the binding nature of this agreement, let us ask? And Mars claims it has exceeded the timeline of the protocol for setting out specific timelines towards ending dependence upon child labor and slavery (yes, my tongue is firmly embedded in my cheek) -- and just what are the dates of this timeline?
Liliana Esposito, a spokeswoman for Mars subsidiary Masterfoods USA, said the company is very interested in ensuring child labor is not a part of the cocoa farming industry. She said the company is involved in an international agreement among chocolate companies, labor organizations and nonprofit labor rights groups to ensure cocoa farmers have better working conditions, make more money, and to ensure cocoa isn't produced with child or slave labor.

"The protocol was an agreement to set out specific timelines from 2001 to 2005 to certify that the production of cocoa was done without child labor. We've exceeded the timeline of the protocol," she said.

Esposito said the company is addressing the issue of labor abuses in the cocoa industry through the agreement, but not through the Fair Trade system.

"As far as the Fair Trade movement, we very much share their goals. We are just taking a different route to what we think is the same destination. We don't think Fair Trade is the best way to address the issue. We think the protocol is a more comprehensive approach. We don't have any intention of entering a Fair Trade agreement," Esposito said.

Mars operates in more than 100 countries and does about $15 billion in sales annually, Esposito said. The company has about 250 employees in Nevada, with about a dozen Ethel M Chocolates retail stores in the Las Vegas area, the Ethel M Chocolates factory in Henderson and the M&M's World store.

The chocolate industry has made efforts to support the International Labor Organization Convention 182, a treaty that calls for the elimination of child labor and has been ratified by 93 countries since 1999, Esposito said.

Still, Orth said two-thirds of the world's cocoa comes from West Africa and the Ivory Coast, where the State Department and the International Labor Organization have reported widespread use of child labor on cocoa farms. Workers there earn a little as $30 to $108 a year, and children are sold into farming slavery there, Global Exchange said.
Friday, February 06, 2004
Mad Cow Quandary
The NY Times published the
following article
that begins by hammering home this point:
In the month and a half since a case of mad cow disease was discovered in Washington State, Americans have been learning more than they wanted to know about what cattle in this country have been eating.

Though consumers may imagine bucolic scenes of nursing calves and cows munching on grass or hay, much of American agriculture no longer works that way. For years, calves have been fed cow's blood instead of milk, and cattle feed has been allowed to contain composted wastes from chicken coops, including feathers, spilled feed and even feces.

Most people had never heard of those practices until last week, when the Food and Drug Administration barred them, saying they could spread mad cow disease. But the agency did not prohibit other practices that involve using animal remains to make cattle feed.

Though the United States banned the use of cow parts in cattle feed in the 1990's, it still permits rendered matter from cows to be fed to pigs and chickens, and rendered pigs and chickens to be fed back to cows. Critics say that in theory, that sequence could bring mad cow disease full circle, back to cows.
But the article does one better by getting down to the real bone meal of the issue -- the economics of the rendering industry:
Tom Cook, president of the National Renderers Association, based in Alexandria, Va., said his industry was discussing the issue with government officials and trying to determine what changes would be needed and what their impact might be. Rendering is a $3 billion industry, with about 240 plants in the United States and Canada that process about 50 billions pounds of animal remains a year.

Rendering yields fats, including tallows and greases, as well as meat and bone meal. The fats can be made into soaps and lubricants, and also added to some animal feeds. Most of the meat and bone meal are used in feed supplements for animals; 43 percent goes to poultry, 23 percent to pet food, 13 percent to swine, 10 percent to cattle and 11 percent to other uses, among them the production of feed for farmed fish.

If it was barred from animal feed, rendered material might lose its value, Mr. Cook said. And yet, he said, the remains would still have to be rendered, because that is the best way to dispose of them.

"The material still has to be processed," he said. "If it doesn't get rendered and find a home, you'll have to build a lot more landfills and means of disposal not as safe or environmentally acceptable as rendering. And the cost will have to be shifted to somebody, I don't know who."
Speaking of not knowing -- there is one other startling bit in the article when the writer asks Dr. Gary Weber, executive director for regulatory affairs at the National Cattlemen's Beef Association, about the percentage of cattle in this country that are fed animal protein supplements.
While iterating that the cattle industry was
prepared to change feeding practices if the F.D.A. determined that doing so was necessary
(in other words -- if forced to, otherwise they'd rather not lose the profit), Dr. Weber then responded he didn't know what percentage of cattle actually were fed animal proteins.
Now, am I missing something? This guy is executive director of regulatory affairs for his industry and he's not sure what the numbers are? How out of control are these people? What are they regulating if not this?
Buried Alive or Smashed to Death with a Stick: Asian Poultry and the Grim Reaper of Transnational Capitalism
Recently
I wrote about the nightmare that is the mass cull of birds
that has swept through southeast Asia as a response to the outbreak of bird flu there. "Mass cull," which is the standard media and government term for what has happened, doesn't really begin to capture the reality, however -- we're talking of at least fifty, and upwards of a hundred, million birds murdered in two weeks time...a poultry holocaust necessitated by:
1) the disease having crossed the species line and having caused the death of some sixteen people, and
2) the contagious nature of the disease amidst livestock kept massed together in poor conditions.
Again, without denying the need to respond to the bird flu for the sake of general health in its own right, what is not being developed in any of the media stories I have seen or read on this topic is the underlying economics of this horror. It is now being revealed that if officials had done more to help institute more sanitary conditions, along with vaccinations, prior to the outbreak, that this crisis never would have approached this madness. Their reason for failing to do so: cost.
Further, some nations involved have now admitted, as happened with SARS last year, that they have covered up their outbreaks of the disease for upwards of three months -- allowing it to spread widely in that time to unprepared locations. Again, why? Cost -- in this case the fear of the economic cost if their nation's poultry became targetted with export sanctions, crippling the market for them. It was deemed preferable that the market should continue, with a worst case scenario being that all Asian poultry exporters would be adversely affected -- thereby distributing the costs.
Finally, with human deaths -- though relatively few, and generally contained to those who have worked around or been in unsanitary contact with infected birds -- fears concerning the drop off in the tourist and travel business-class economy have redoubled in the wake of the hits delivered by SARS. The mass slaughter of birds was deemed as necessary spectacle to assure complete economic confidence in the various nation's safety on all fronts.
To repeat, I do not want to argue here that -- with the outbreak mishandled and allowed to occur, for all the reasons identified -- that some form of mass coordinated response has not been necessary, and that this may have involved the slaughter of some poultry.
I do want to reiterate that,
as per the recommendations now arising
at the international meeting on bird flu in Rome, vaccination of birds can be done and represents a humane alternative to the sort of
killing that happened in Thailand, where nearly 11 million birds have died...most grabbed, stuffed en masse into fertilizer sacks, to thrown into giant killing pits to be buried alive there
.
Have you seen this on the news? I think not. I have not even heard the loud and drowning complaints of animal rights organizations on this matter. How can this be allowed to happen amidst such total silence?
Thursday, February 05, 2004
Helen's War: Portrait of a Dissident
CBC continues to outclass American national media with hardhitting exposes -- this time they have a broadcast and nice looking website to boot on Dr. Helen Caldicott, anti-nuclear activist extraordinaire:
CBC The Passionate Eye
.
The site has links to further resources, disarmament facts (i.e.; the fact that we are not disarming), info about Helen, and a nice interview with her. A favorite part that I like is the following:
CBC:What has been your greatest accomplishment so far?

Dr. Helen Caldicott: Why do I have to have only one?

Iíve been a mother. Our purpose for being on the planet is to procreate. Iíve enjoyed being a physician - itís my vocation. I just love medicine and healing people.

And now Iím practicing global preventative medicine, trying to heal a planet that is in intensive care.

CBC:Was there any one incident or connection with a person that you felt was the most influential? Or what was the most worthwhile moment?

Dr. Helen Caldicott: When I addressed 1 million people in Central Park for 3 minutes.

I looked out into a huge sea of faces and I talked about what would happen if a bomb fell on them. It was an outstanding moment. People stood up afterwards and cheered.

It was the 'quote of the week' in the New York Times. It was terrific. And it illustrated what one person can do.
It's so easy to get burned out in the activist game, or as an educator period. Quotes like the above are refreshing both for their honesty and integrity, and as a simple reminder of the powerful effect that each of us really can have. Did Helen Caldicott's addressing a million people stop the arm's race? No. But has it had immeasurable effects, transformed lives, and rippled out in powerful ways that have shaken countless silo walls? The answer is an undeniable yes.
We must redouble our efforts, every one of us. Let's flood the usual channels of society with so much disobedient questioning that it amounts to a massive embodied denial of service attack against the status quo of power and oppression.
Wednesday, February 04, 2004
Anger at Rise in Air Travel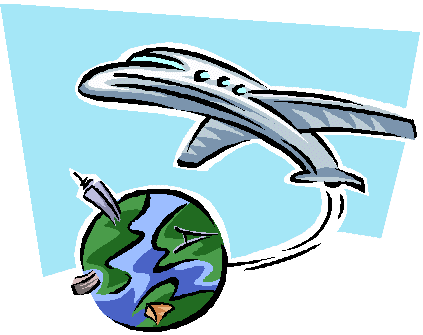 Interesting
Sunday Herald
story out of Scotland -- a country that is not exactly setting the standard for the new globalized economy -- documenting the alarming rise in air travel by all forms of bureaucrats (government and NGO both). With air travel being far more ecologically unfriendly, in terms of global warming pollutants, gas useage, and cultural displacement, than the next step down the mass transit ladder -- the passenger train -- this is alarming news from the tiny nation. For if Scottish institutional ministers and experts are flying here, there, and everywhere, then you can bet your greenback dollar that the air travel figures being produced by the transnational capitalist juggernauts make these by Scotland seem in fact old world hiebernian.
I have certainly noticed the way flying is built into the new information economy since becoming involved in the Research One university structure. One cannot advance professionally unless one flies all around the world, making contacts, representing one's institution at all manner of boring international conferences. Of course, most of this is just a bureaucratic perk ot the job -- these events (like all manner of UN World Summits) are generally staged with the idea that those who come will spend money into the local economy, treat the trip as a vacation, and report home to tell friends of their wonderful time at such and such a place.
But for the ecologically and/or anti-capitalist/imperialist minded, it is highly problematic at best to simply board this and that airline and get rocketed across the face of the globe to land on the other side of the world by nightfall. Even worse, as this article points out, is when one gets on planes to travel relatively local distances -- the new norm in "business transit."
Gone is the relationship to the earth proper. Gone is the slower timeframe in which one can integrate one's journey and its meaning. Instead, one becomes a vector between dots on the map of endless exchange and control...at the cost of everything that would seek to live beyond the realm of monetized politics and culture.
I travel by foot, bike and bus locally whenever possible, and by train for longer business-type trips. But alas I am a dying breed and plans are at work by the Bush administration to plant the final dagger in America's vastly underfunded rail system. Letters from Amtrak on their station walls suggest that long distance commuter rail service in the US is expected to come to a virtual halt in 2005-6 based on current projected federal expenditures.
Activist Communities: To be a Family, a Tribe, or a (What?)
I've been reading Chuck Munson's blog,
Monumental Mistake
, after finding that he has time for personal takes and insightful rants in this forum beyond his classic web projects like
Infoshop
. He's got a great post on re-thinking activist communities:
...You probably love "Living on Less" which is written by Richard and asfo_del. They also have been doing this kick ass, important project titled Collective Book on Collective Process. It's an effort by veteran activists to tackle thorny problems that plague activist communities. It also reflects the kind of projects that I'm doing these days with other veteran activists (sorry, some stuff is still being developed back in the skunkworks lab). The recent explosion of activism in the United States has resulted in the quick development of activist "communities," many of which have experienced pressure cooker situations thanks to global and local protests (and projects).

I really ought to write more about my experiences in depth, but that stuff is on the back burner at this point. There are two things I'd like to suggest as topics for the Collective Book project. The first has to do with activists needing to learn how to relate to each other as family. I've lost all patience with activist groups who can't have good conflicts within the group, or at least tolerate conflicts. Many groups try to avoid conflict at all costs, which causes issues to fester. We all know about the phenomenon in families where family arguments, or lovers quarrels, come to the surface, run their course, and then everybody move on. Too many activist groups develop dysfunctional ways of handling conflict. Conflict isn't allowed to express itself and play out. And when conflict finally happens, people try to mediate it right away, or try to control it in a way that drags it out. The worst thing that radical groups and projects do is to purge, kick out, and marginalize perceived instigators of conflict. Remember that it "takes two to tango." Most conflicts are not one-sided and it is unfair to penalize the more vocal, rude, arrogant, or emotional person. There are some people who look all calm and rational, but are actually manipulating the other person into making themselves look like the problem. The best thing that activist groups and projects could do is learn how to treat conflicts like they are family conflicts. Learn how to tolerate conflicts and practice some patience. People are quite capable of making up if they are treated fairly by the group...
I agree with Chuck that a real problem for the activist communities springing up in and around the new social movements globally is that there is not a normative practical and ethical standard for how to dialogue and get along. In this, the a return to the ideals of Paulo Freire, especially as embodied in later works like Pedagogy of Hope and Pedagogy of Freedom, may be contributory. Chuck's call for
familial relations
seems to move in the right direction, but may not stand up to critical analysis.
After all "the family" has been a concept decimated in the 20th century by a range of theorists on the left, showing how contemporary notions and practices are tied to social authoritarianism, oedipal processes, and psychic oppression. It was the Godfather of the 60s himself, Herbert Marcuse, that drew upon the Frankfurt school critique of the family and called for a new social formation that would transform the norms of familial community into something far more radical and emancipatory.
Thus, while we definitely need a new sense of community that is capable of finding a consensus model that is tolerant (and demanding!) of conflicting debate and attitudes, to center "the family" as the social institution that is most allowing in this direction is debatable. More recently, in the 80s and 90s, notions of "the tribe" returned in the place of the family. The tribe itself has numerous problems as an ideal social model, but it may very well provide the space necessary for tight social networks capable of handling oppositional consciousness and actions.
Tuesday, February 03, 2004
N'Kisi: Parrot's Oratory Stuns Scientists
Here's a story that does a pretty good job of speaking for itself.
Some added context: Steven Wise has written about Alex, another famous African Grey, demonstrating that he far surpassed even a conservative understanding of what would be necessary to meet the legal requirements of "person invested with social rights." A quick search of the Internet will turn up all sorts of interesting stories about owners and their Greys -- universally one finds talk of their humor and wit and their extreme desire to communicate. One writer points out how she sensed that her parrots seemed to grow frustrated with her inability to understand quickly enough. Which raises the one important point that doesn't necessarily come across in this otherwise positive piece -- while the ability of African Greys to communicate in human languages like English makes for popular interest, as well as scientific evidence of a marvelous intelligence, it does not speak to the many aspects of parrot sentience in itself. The standard here is still entirely anthropocentric. Asking a parrot to speak inventively with 950 words from the Merriam-Webster dictionary and seeing him do it is a marvel. In turn, seeing some of the people marvelling at N'Kisi actually communicate inventively in 950 parrot words, standardized in the tropical jungles that African Greys would prefer to call home, would constitute a miracle...
Via:
BBC
The finding of a parrot with an almost unparalleled power to communicate with people has brought scientists up short.

The bird, a captive African grey called N'kisi, has a vocabulary of 950 words, and shows signs of a sense of humour.

He invents his own words and phrases if he is confronted with novel ideas with which his existing repertoire cannot cope - just as a human child would do.

N'kisi's remarkable abilities, which are said to include telepathy, feature in the latest BBC Wildlife Magazine.

N'kisi is believed to be one of the most advanced users of human language in the animal world.

About 100 words are needed for half of all reading in English, so if N'kisi could read he would be able to cope with a wide range of material.

Polished wordsmith

He uses words in context, with past, present and future tenses, and is often inventive.

One N'kisi-ism was "flied" for "flew", and another "pretty smell medicine" to describe the aromatherapy oils used by his owner, an artist based in New York.

When he first met Dr Jane Goodall, the renowned chimpanzee expert, after seeing her in a picture with apes, N'kisi said: "Got a chimp?"

He appears to fancy himself as a humourist. When another parrot hung upside down from its perch, he commented: "You got to put this bird on the camera."

Dr Goodall says N'kisi's verbal fireworks are an "outstanding example of interspecies communication".

In an experiment, the bird and his owner were put in separate rooms and filmed as the artist opened random envelopes containing picture cards.

Analysis showed the parrot had used appropriate keywords three times more often than would be likely by chance.

Captives' frustrations

This was despite the researchers discounting responses like "What ya doing on the phone?" when N'kisi saw a card of a man with a telephone, and "Can I give you a hug?" with one of a couple embracing.

Professor Donald Broom, of the University of Cambridge's School of Veterinary Medicine, said: "The more we look at the cognitive abilities of animals, the more advanced they appear, and the biggest leap of all has been with parrots."

Alison Hales, of the World Parrot Trust, told BBC News Online: "N'kisi's amazing vocabulary and sense of humour should make everyone who has a pet parrot consider whether they are meeting its needs.

"They may not be able to ask directly, but parrots are long-lived, and a bit of research now could mean an improved quality of life for years."
Mad Cow Coverup -- Slaughterer Fired, Called "Terrorist" For Exposing Lies
The NY Times has
run a mainstream article on Dave Louthan
, the slaughterer responsible for detecting the occurance of Mad Cow in US cattle, which basically backs his claim that the economics of the industry has instituted a cover up response to the problem -- one in which meat from the infected cow(s) has knowingly been sold for consumption.
While the official claim is that the cow was a downer -- a sick cow, unable to walk, and now deemed unfit for human consumption -- Louthan clarifies that the reports declaring this have been fixed and forged...he should know, he was there and did the horrible deed -- and according to Louthan the cow was anything but down. But he did kill it outside b/c it threatened to trample the downed cows that it had been contained with -- this led to the fluke test that caught the illness, not the programmatic testing that the industry feels is "statistically significant."
Thus Louthan has become to Ann Veneman, US Agriculture Secretary, what Maj. Doug Rokke -- the army whistleblower on the radioactive effects of depleted uranium in US weapons -- has become to Don Rumsfeld and the war mongers in the Bush administration...a lone crusading voice against American capitalist conspiracy and the attempt to maintain the status quo at all costs.
Louthan first began complaining about the issue as the story broke -- "the meat is being eaten." And then on January 20th, the leftist Counterpunch
ran a story on Louthan promoting his claims
. Since then, he has been fired from his job and US government agents have been monitoring his daily activities. According to Louthan, one even intimated that he was an "urban terrorist" for spreading alarms about US meat.
To listen to Louthan's words and hear characterizations of him, this is no great genius, ethical crusader, or Che Guevara dressed in meat-packing clothing. This is a man who likes to kill and who just wants to eat his cheeseburgers with a feeling of safety. He is, for better or worse, just a typical American worker for the industrial machine. He didn't ask for the consciousness that one day on the killing field of Vern's Moses Lake Meats brought to him, shattering his cozy reality of backwater macho mixed with blood and guts.
No, Louthan is no great hero. But he is a symbol of the democratic potentials left within the American populace. He doesn't see all the wrongs involved in his situation, but he does see one clear as day -- and he wants to talk about it. To this end, he has used the Internet as well as any modern day activist would to get his message out, broadcasting it widely and clearly.
Everyone should be telling two friends what Dave Louthan would like them to know -- US meat is not safe to eat and handle and there are powerful interests that cross industry and government lines attempting to make sure that Louthan's message is never heard...even if it comes at the cost of some Mad Cow lives here and there -- cow lives, human lives, and whatever else is feeding off this meat.
After getting people to hear what Dave Louthan has to say about what happened to him, then send them on to the more thoughtful work of someone like John Stauber and suggest that the really safe, ethical and progressive political solution to this problem is not to dream of BSE-free cheeseburgers, but to learn to grow one's own beans and tomatoes and to make a regular and conscious diet of them.
Monday, February 02, 2004
Freegans
Via:
World Wide Words
The idea behind "freeganism" is that you get as much of your food as you can from stuff that has been thrown out by supermarkets, restaurants and street markets. Though the practice is also known as "voluntary implicity" and "monetary minimalism" it's only partly about living cheaply. It's more a political philosophy, a statement of defiance against what
freegans regard as the wasteful consumerist culture of the developed world
, which is why it has also been called "ethical eating" and "the ultimate boycott".
The name is usually said to be a blend of "free" and "vegan", since early practitioners were either vegetarian or vegan (not least because it is much more dangerous to eat discarded meat or fish than vegetables and grains). But it has also been argued from a political perspective that it's short for "free gain". The evidence is that some normally vegan freegans will take animal products, since there's another term, "meagan", for vegans who will eat meat if they can get it for nothing.
The culture lives on the edge of illegality, since many firms regard taking food from skips or dumpsters as theft. Some extreme freegan practices would be considered unacceptable by most people, such as "table diving", in which freegans hover in a restaurant and grab discarded food from diners' plates after they leave.
The Singing Forest?
It has become a political common-place to hear that George W. Bush and his administration have further centralized neoliberal control of the Amerian forests, through the institution of policies like the "Healthy Forests" Act, the removal of previous environmental policy that has often been used to challenge the right to de-forest in court, and through the creation of a new ecoterrorist criminal standard aimed at tree-sitters, on the ground protestors, and monkeywrenchers everywhere.
Less well known is that Bush's tightening of the rod against Canadian timber interests, through the institutions of bans and heavy tarrifs on paper and lumber products arriving from across the northern border, has had neoliberal ripple effects capable of shaking the arms of the trees that inhabit the great northern woods. A story is underway deserving of more attention -- the way in which Canada will relate to the Boreal.
From a
US News piece
:
These are the front lines of the latest battle over the planet's imperiled wild forests. While tropical rainforests have captured the world's attention over the past two decades, logging and drilling for oil and gas have accelerated in the boreal region, a vast swath of forest and wetlands girdling the planet through Alaska, Canada, Scandinavia, and Russia. Its sparse stands of pine, spruce, larch, and aspen begin just below the arctic tundra and stretch south for hundreds of miles until they give way to the grasslands and hardwood forests of the temperate region. But new maps compiled from satellite images by an international organization called Global Forest Watch show that 40 percent of Canada's northern forests have been carved up by logging, mines, oil and gas rigs, roads, and power lines. All but one seventh of Russia's European forests have been divided into parcels smaller than 50,000 hectares--roughly 14 miles on a side--the minimum size needed to preserve a fully intact ecosystem.
Environmental groups, accordingly, have been attempting to amass pressure to conserve and protect the Boreal against increasing harvesting and ecosystemic extinction -- following leads by the Rainforest Action Network, which has gained increasing success in getting timber/paper companies to sign on to deals demanding certification standards, funded legislative protections, and more community-voice in projects, corporate giants like
Weyerhauser have recently signed truces
in which they avoid prosecution, pay a nominal fine ($1 Million out of the projected $19.9 Billion in projected sales that the company earned in 2003), and earn legal rights to 50% of the remaining forest.
The picture emerges of an ecological crisis, out of the control of individual people and communities, and being juggled amidst the politics of the competing "expert" interests battling to be heard in provincial and national government assembly halls...an economic and political necessity for the Canadian wood/paper industries, that comprise the nation's largest manufacturing sector, and which continue to be stunted and out-marketed by American cutthroat price gauges states-side.
Candace Savage's little piece below, then, rings with context. She is calling for the protection -- in her mind and words this amounts to the forests being centrally "managed" -- of the Boreal. Not based on ecological data, or policy precedent, but on her own private experience of something mysterious and wonderful: the voice of the wilderness.
But, why is Ms. Savage there instead of pavement pounding, as she normally does? Why did the forest choose her to hear its songs?
Or did she hear anything but what she wanted to? She hears the forests singing "Dear Sweet Canada" -- the way Teddy Roosevelt heard the American West sing its nature to be American monuments and parks. Such songs sound of political expedience -- they deserve to be examined because they claim so much vision.
I wasn't there, so I can't say for sure what she heard. But with Canada having carved up 40% of the orchestral body, I can't believe the song was for Canadian natural pride, and nationalism based on the sort of volk tribalism that supports bourgeois recreational camping trips.
There is something about the forest that no doubt sings something greater than its predicament. But I think many of the songs in the woods today are quieted -- there has been a great collective wounding. Ms. Savage hears a song that makes her want her government to implement conservation and management plans. I only hear the silence that the culture of such planning appears to have induced frightfully quickly.
Via:
Canadian Geographic
The singing forest
One in three birds across North America depends on Canadaís boreal woods. How we manage this wilderness will determine their future

Story by Candace Savage


August 1, 2003: From the dark wall of forest on the opposite shore, a clear flutelike voice pours out, wistful and melancholy. Dear-sweet-Can-a-da Ö dear-sweet-Can-a-da, Can-a-da, Can-a-da. The anthem of the boreal forest.

Itís the first morning of a six-day canoe trip, and our paddles have brought us here, to the shore of Wallace Island at the northeast end of Besnard Lake in central Saskatchewan. The sky glows softly with the silver light of dawn, and at my feet, silver water ripples against ancient rocks.

Anne Janssen, one of nine fellow pavement-pounders-turned-wannabe-voyageurs, pads up beside me, her face still soft with sleep. "Itís a white-throated sparrow," she says happily. The bird is hidden somewhere in the foliage, and when the notes ring out again, itís as if the song has risen from the very heart of the forest.

On the tongue of rock behind us, the rest of our party are rubbing tired muscles and packing up their gear, preparing for a day of hard paddling down Besnard Creek and into the Churchill River. There is no sign that anyone else has heard.

If the boreal forest is singing to us ó a song of abundance, beauty and hope ó what will it take to make us stop and listen?


Candace Savage is a Saskatoon-based writer.

To comment on this article, e-mail editor@canadiangeographic.ca. For exclusive web material see www.canadiangeographic.ca/indepth.
Sunday, February 01, 2004
Critical Media Literacy in Light of Nuclear Spectacles
I have updated my essay,
"Critical Media Literacy in Light of Nuclear Spectacles."
Abstract:
Serving as a bridge between critical pedagogy and cultural studies, critical media literacy represents an emerging educational discourse that seeks to promote both a critical understanding of what Douglas Kellner has theorized as our "media culture," and a positive reconstruction of the relationship to that culture by citizens generally. To this latter end, promoting literacy skills in using new media technologies is generally seen as increasing individual agency, widening democratic debate, and increasing the chance that under-represented and marginalized groups will have the skills necessary to succeed in today's marketplace. However, perhaps due to the youth of the field, or perhaps the cultural bias of its practioners (it is after all aWestern discourse), few critical media literacy educators or theorists have challenged the social appropriateness of universally promoting the adoption of new media. This paper seeks to examine the deep cultural assumptions involved in media culture and the technologies which support it, questioning whether the costs of developing such media literacy might outweigh the effects vis a vis nature and non-Western cultural traditions who inhabit different locations within, and relationships to, nature's order. After articulating three problems for the field, the paper goes on to root its critique in the actual literacy process of the author -- describing the pedagogical process involved in the creation of a digital video on so-called "nuclear spectacles." It is pointed out that using critical media literacy methods and hi-tech tools to attempt to subvert the military-industrial complex (which not only relies upon such technology, but has in fact been the primary impetus in its development) is especially ironic and contradictory. Finally, the biography of the author as critical media literacy educator is discussed and the paper closes with the intimation of a more cautionary future approach.